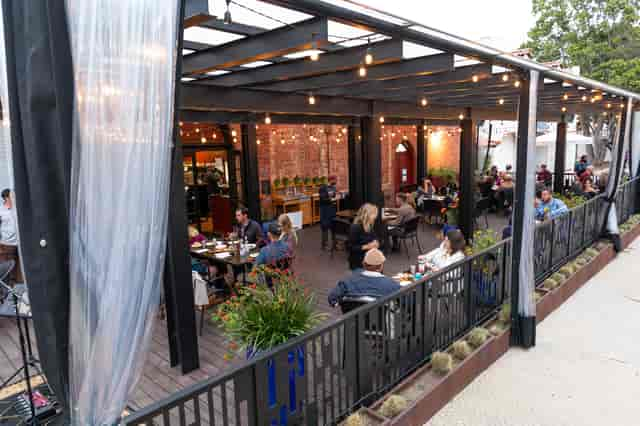 COVID-19 Updates
COVID-19 Updates
Peirano's was created to service our community with an exceptional food experience in a relaxed environment. With recent developments related to COVID-19, we wanted to keep you in the loop about what we are doing to protect our beloved customers while still providing you the best possible service and food. The healthy and safety of you, your family and our staff are our top priority. 

We have always practiced, and continue to practice strict standards of cleanliness and sanitation. We have temporarily closed our patio and all dine-in service. In it's place is our NEW curbside pick up. We offer Family Meals to Go, Grocery Packages and Lunch Menu Take Out. Our market is still open and being cleaned and stocked daily. In addition to our fresh bread deliveries, we are stocking eggs, milk, butter and other essentials. We are working closely with our vendors to make sure you have what you need without having to deal with the crowds we all try to avoid.

From our homemade sauces to grocery essentials like eggs and bread, we are here for you.
Our Offerings:
Deli Sandwiches, Seasonal Salads, Pasta Dinners, Happy Hour, Locally-Sourced Ingredients, Crostinis, Charcuterie, Cured Meats, Italian Cheeses, Weekend Breakfast, Local Artisan Goods, Authentic Italian Imports, Local Craft and, Imported Italian Beers, Italian Wine by the Glass and Bottle, Handmade Italian Chocolates, Espresso Bar, Private Dining, Expansive Patio Dining

Our traditional Italian Market and Delicatessen is located at 204 E Main St, a historic landmark, in Downtown Ventura. We are proud to bring the highest quality local and imported products and best service to our community. Whether it's family, friends or coworkers, gathering together at Peirano's is guaranteed to create memories around food, wine, and culture. We made sure to bring you the very best meats for our deli sandwiches and charcuterie, the freshest local produce, the most authentic Italian products and the very best Italian wines.

VISIT US TODAY

We are centrally located in Downtown Ventura at 204 E Main St, Ventura, CA just a short walk from San Buenaventura State Beach, C-Street, Ventura Mission, the Museum of Ventura. Our large outdoor patio looks out onto Mission Park and Figueroa Plaza.